React Native
Development
STPL is one of the leading firms in India, which has adopted React Native as per the client's requirement. React Native is a JavaScript-based open-source framework. One of the best uses of React Native is building cross-platform mobile applications which seamlessly work on both iOS and Android operating systems. STPL uses this framework for virtual reality applications as well.
Its applications can run on Windows and Linux, It helps programmers to develop applications faster.
STPL has a pool of experienced developers and developed several applications for its worldwide customers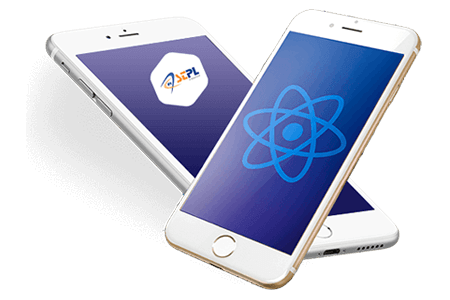 Key Benefits
It is great to develop natively rendered applications for Android and iOS mainly.
Open-source framework.
React Native is a very Cost Effective Solution for mobile applications.
It has a modular architecture
React Native has several pre-loaded elements that make coding easier.
Great to integrate third-party plugins.

Why STPL
Leading company in React Native mobile application development.
We have command over the latest and older versions of React Native
Hands-on experience to use third-party APIs.
Ability to learn quickly and apply IoT
Experience to manage heavy data-driven applications.
STPL provides a dedicated team on every project.